Community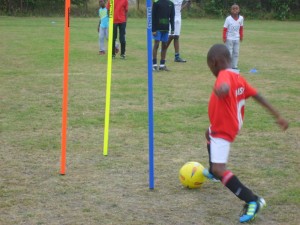 BiG loves to serve the community and has delivered many
BiG's Holiday programmes is where young people can meet new friends, learn new football skills while engaging in a variety of football activities that includes fun football games and structured coaching drills.

"The programme has made Pharell more confident to play with other boys older than himself. He is keen to learn new things now in order to develop and the programme has been a great help. Thank you."
Mum of

Pharell
BiG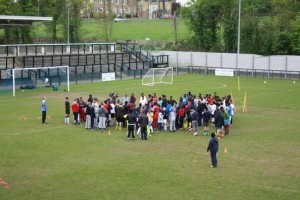 provides the opportunity for young people to do something positive during holiday time by getting them out of the house and engage in healthy activities. The programmes run all day so participants get more than enough exercise!
BiG is always looking for opportunities to leave it's print on society serving the community in every way it can and took part in an excellent event put together by the Mighty Match (TMM) Community Interest Company where I put together a coaching programme for nearly 200 young people who came together from a number of different London Boroughs.

"Lionel, founder of BiG was instrumental in the running of the day. He organised and executed a challenging coaching session with the 190 young people in attendance brilliantly."
Sarah Lamptey C.I.C Director, The Migh

ty Match