Leadership Programme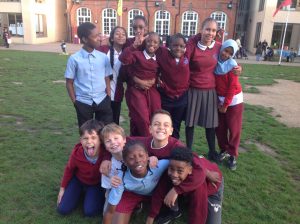 I delivered two Leadership programmes – one to a year 5 class and one to a year 6 class – in Hitherfield Primary School. The 10 sessions programmes ran between September and December 2016 and were very well received by the students who had fun whilst developing key leadership skills.

The programme helped to develop the children's personal and social skills such as leadership, interpersonal and organisational skills whilst raising their self-esteem, confidence and resilience. Lionel was dedicated, passionate and highly organised. The activities the children undertook were always well planned, resourced, interactive, engaging, imaginative and developmental. It was a pleasure to watch the children's confidence and self-esteem grow which resulted in their ability to use the skills they had learnt effectively when leading their own sessions. I look forward to watching them apply these skills further.
Lisa Finn, P.E. & Clubs School Improvement Leader, Hitherfield Primar

y School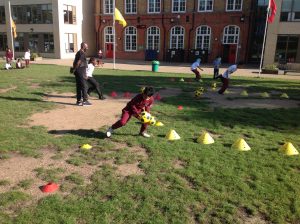 The children participated in a number of fun activities initially led by myself so they could see all the leadership attributes that I was displaying. They took it in turns to lead on their own warm-up activities taking on board guidance from myself where they appreciated how to facilitate effective and responsible warm-ups ensuring that their groups were involved, understood what was expected and safe.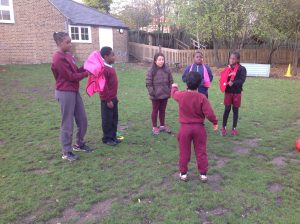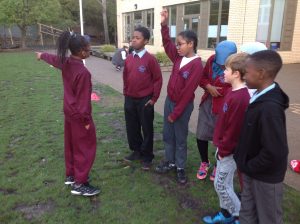 The children then progressed onto learning how to deliver their own activities using key leadership skills, picking teams in a responsible way thinking about how people in their groups would feel with the methods that they used, and ensuring that teams were fair.
Along their journey they developed their communication skills being clear and concise, using both verbal and non-verbal communication with good body language, interchanging their tones and projecting their voices at the right time. They appreciated how to take the space they had to deliver their activities, and what equipment they used into consideration to ensure safety and that their activity involved everyone.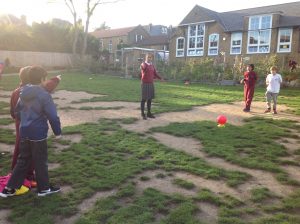 By the end of the programme there were clear signs that all the children developed the expected leadership qualities as well as social and personal skills. They showed confidence and higher self-esteem when delivering their final activities, which they prepared, planned and organised for effectively.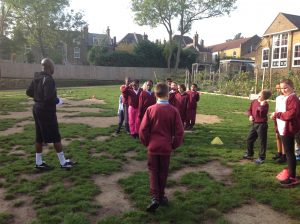 Well done and congratulations in becoming BiG Hitherfield Leaders!.