BiG Elite Programme
BiG in partnership with AFC Wimbledon Academy is now delivering the BiG Elite Development Programme aimed at helping talented grass roots footballers bridge the gap between where they are and academy standards.

Having previously worked with Lionel coaching elite players at Crystal Palace Academy many years ago, we have always remained in close contact as we share a similar ethos to player development. This philosophy very much revolves around developing the person as well as the player so I have followed BiG's progress closely and see a clear synergy between our Academy and the work Lionel is doing with his players. I have no doubt that before long players will progress towards Academy football as Lionel works tirelessly to support their development both on the pitch and off
Jeremy Sauer, AFC Academy

Manager

Building on the success of BiG's pilot programme – The BiG TEN EM Development Programme – The BiG Elite Development Programme is designed for those young players who stand out at local level and have aspirations to want to play higher. The programme will be delivered in line with the FAs Long Term Players Development Plan and will be based on the BiG Football Development Philosophy, helping players to develop the ability to think football as well as play football, and play at a higher tempo in a controlled way.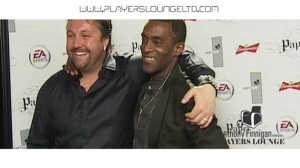 Thank you Tony Finnigan and Players Lounge for sponsoring the programme.
"I decided to sponsor the BiG Elite Development Programme because of Lionel's standards on the field of play and off it!"
Tony Finnigan of Players Lounge

The players will work to the programme'ssyllabus for nine weeks and after each session, will be scored out of ten on each of the six development areas (which are the same as the selection criteria). On the tenth week, the players are assessed on what they have learnt, and a report is then written on each players performance which will include feedback on their development and targets agreed for the following term.
"I am very excited about this programme more so about the challenge of getting into these young players' minds through effective 1 to 1 mentoring sessions, which is a key part of this programme. I am looking forward to having a positive influence on all the players, inspiring and empowering them to unlock their potential, manage the demands involved in developing and encouraging a more positive attitude to learning by having the will to challenge themselves!"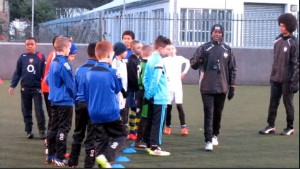 The programme will also see guest appearances from positive role models including young professional footballers, AFC Wimbledon Academy players, or from people who have had experience playing in and being released from one of the academies, to come and talk to the players about what is needed to succeed and achieve in football and in life generally and how best to conduct oneself. The players will also engage in show case games against AFC Wimbledon Academy and other elite teams to test their progress and where they are compared to academy standards, hopefully attracting opportunities to go on a trial at AFC Wimbledon!

It is important for academies to build strong alliances with those doing great work in grass roots as a lot of recruitment is done at ground level. As the Talent ID manager for AFC Wimbledon Academy, it is a pleasure to work with Lionel and BiG in this partnership arrangement as we know that the BiG Elite Programme will help those talented grass roots players bridge the gap between where they are and academy level. He is an experienced coach, and knows the academy arena having worked in one for many years. We welcome the opportunity to work with BiG / Lionel and look forward to seeing many players on the programme develop to the required level and trial out at the academy.
Ben Fosuhene, Talent ID Manager, AFC Wimbledon

Academy