The Mighty Match Event 2012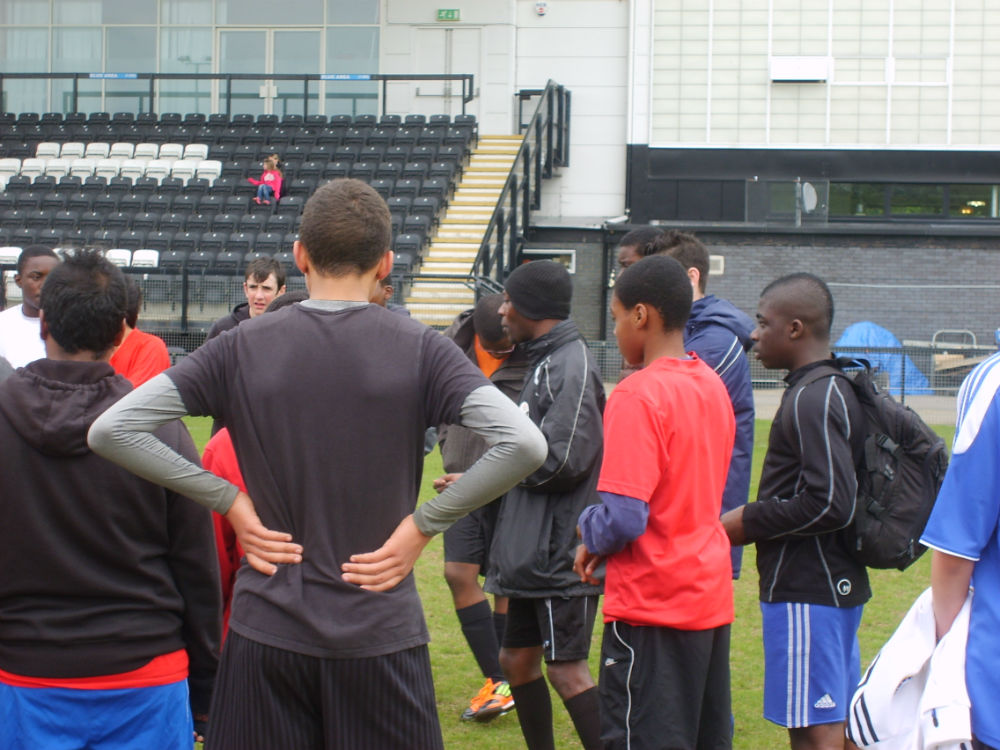 I took part in an excellent free football event put together by the Mighty Match (TMM) – a Community Interest Company – which was supported by o2's Think Big campaign for London's 11-16 year olds. The event took place at Tooting and Mitcham Community Sports Club on 7th May 2012 – the May Day Bank holiday.
The event was all about promoting positivity and boosting community spirit bringing many young people together from around different London Boroughs. I put together a coaching programme for nearly 200 participants and with 4 other volunteers, delivered different types of fun, structured and organised coaching sessions that included technique work, agility, movement and keep ball activities.
TMM event was all about young people taking part in a full days football tournament but the organisers were keen to 'kick-off' the day with a coaching programme. BiG was asked to organise this to offer participants to opportunity to engage in football coaching activities that many would not have experienced before while ensuring they were fully warmed up and stretched before the tournament commenced.
Through these taster sessions, a personal key aim for me was to instill a calm football mentality amongst these young people by using that time to mentor them as they were coming from different areas of the community to engage in a competitive competition.
I thought the day was a huge success and I am so glad that I played my part that saw many happy young faces who showed me lots of respect and courtesy by engaging with me and taking on board my many messages!
WELL DONE TMM!"