SHOCK Programme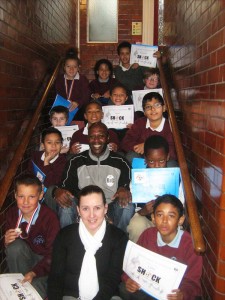 SHOCK aims to encourage positive attitudes to learning by providing an alternative to developing key basic skills that will stay will children for life whilst raising self-esteem and confidence, widening and sharing knowledge, providing new opportunities and contributing to good health.
Using growth mindset strategies, children participate in activities that will:
Develop their reflective skills and learn how to take on feedback positively through peer to peer learning
Develop their resilience and determination enabling them to overcome challenges
Feel empowered to take their own steps to resolve their own problems
Develop an attitude that 'I can't doing YET!':
BiG's SHOCK programme has been tried and tested within many schools, making positive differences to the 500+ children who have attended, with testimony from head teachers, senior lead officials and parents.

My son needs less encouragement to try new things and if he doesn't achieve the first time he now says, its ok I just need to practise"
Mother of 10 year old son who participated in SHOCK programme

in 2017
Since its pilot in 2011, BiG has delivered SHOCK in many primary schools and Dunraven secondary School in Streatham London – in 2016 – supporting many teenage boys and girls with social and behaviour challenges.

The SHOCK programme has given my daughter confidence to take on new challenges and believe in herself
Mother of 10 year old daughter enrolled on SHOCK programme

in 2017
SHOCK is a specialist programme and is delivered to a targeted group of children selected by school leaders who they identify as underperforming within the school's expectations, either due to confidence or behavioural issues. The practical activities combined with class-based interactive group work encourages the students to believe that they can increase their achievements through effort and dedication, and that their inferior or stereotyped 'place' in school or life is not set. They are more motivated and therefore hard working and better behaved, resulting in higher achievement.

From participating in SHOCK I noticed that 52% of my class's attitude to learning had improved, 60% of their behaviour had improved, 96% of them seemed more confident with higher self esteem, 68% of them seemed more engaged in the classroom, 76% of the class appeared more respectful, 80% of the children's reading had improved, 84% of their mental maths ability had improved and 100% of their writing had improved.
Taiwo Labinjo Year 4 Teacher, Immanuel & St Andrews Primar

y School
Here is a summary evaluation report of my findings from my pilot in 2011.
More details on the pilot can be found in the full report.
You can also find some pictures and a video production on the pilot in the Gallery page
Here is the first Shock Brochure published at the beginning of 2013 which details strong testimonials supported by statistical outcomes from some of the SHOCK programmes delivered.
I delivered my second ever SHOCK Programme in St John Baptist (Southend) Primary School between April and July 2012 and
here are two video productions from the programme.
During the 2012 and 2013 academic year, I delivered four more SHOCK programmes. At the beginning of the year I ran SHOCK in Torridon Junior School as part of a mentoring programme for boys over 10 weeks, whilst at the same time, delivering SHOCK in Immanuel & St Andrews Primary School. This was initially agreed as a 12 weeks programme. However, due to the impact on the year 4 class, I was asked to deliver an Extended programme to the class for a further 10 weeks and then another fresh programme to the year 5 class.
I ended up delivering SHOCK in Immanuel & St Andrews Primary School all through the year. I also ran an Exit programme in St John Baptist (Southend) Primary School.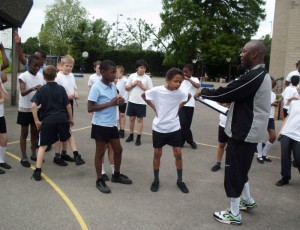 See what others have said about SHOCK