Mentoring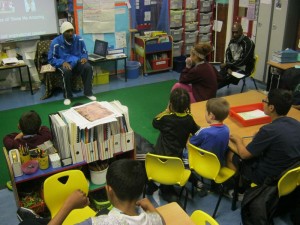 BiG provides a number of different services using football that motivates young people to want to learn while they are having lots of fun. In particular, BiG delivers educational programmes in schools,
and also mentors young people while coaching advanced level boys in the close season through it's
Saturday Club


"Due to his advice and mentoring, I am also performing well academically and am predicted to get 11A's in my GCSE's."
Reue

l age 16
BiG also mentors older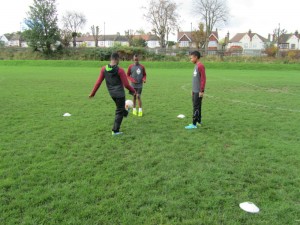 kids by providing an opportunity for young people to develop key life skills such as leadership, interpersonal and organisational skills, through the BiG Work Experience Schemes
No matter on age, sex or educational and social background, all young people need advice, encouragement and practical support to reach their full potential. BiG has on many occasions empowered many young people to identify their own goals and develop their own strategies for dealing with personal and academic issues which has increased their social and academic confidence.


"Through Lionel's support many children over the years have improved their football skills and their personal development. The children respect Lionel and enjoy the opportunity to talk with him before, during and after the football sessions."
Chris Ashley-Jones Headteacher, Hitherfield Primar

y School